Our mission at Helsinki Laryngology Courses is to provide exceptional educational opportunities for medical professionals specializing in Laryngology and Phoniatrics. Through our Winter and Summer courses, we aim to promote in-depth understanding and advancement in the field. By offering a comprehensive curriculum and fostering a collaborative learning environment, we strive to cultivate expertise and excellence in Laryngology, phoniatrics and Phonosurgery.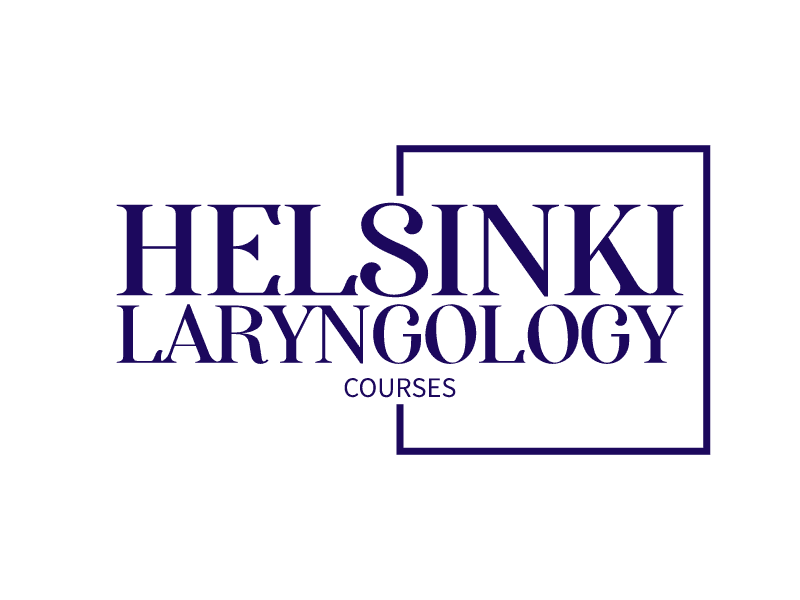 Speakers below are the ones with a passion for advancing knowledge and skills in the field of Laryngology. Meet some of the speakers below.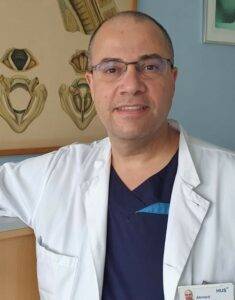 Prof. Ahmed Geneid is adjunct professor, laryngologist and phoniatrician. He is a head of department in Helsinki University Hospital of Otolaryngology-Head and Neck Surgery. Prof. Geneid is serving as president and founding member of Finnish Laryngological Society and president of Union of the European Phoniatricians in addition to being vice-president and founding member of the International Association of TransVoice Surgeons.
• He leads a multidisciplinary team specifically focused on dealing with voice and swallowing patients in Helsinki University Hospital, Finland. Prof. Geneid authored over 60 peer-reviewed international articles and chapters of textbooks. In addition, he teaches regularly on different laryngology and phonosurgery topics. Prof. Geneid is merited as Finland's ENT doctor of the year 2020 by Finnish association of Otorhinolaryngology- Head and Neck Surgery. He also received different awards as best presenter for two times by Finnish association of Otorhinolaryngology- Head and Neck Surgery. One of his articles received Journal of Voice Best Paper Award in 2013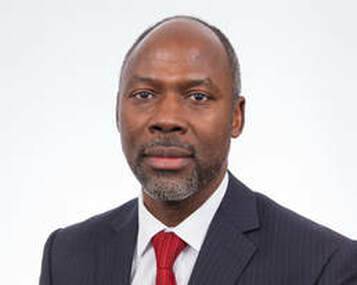 Mr Yakubu Karagama MBBS, DLO, MSc, FRCS (ORL-HN). Consultant Ear, Nose and Throat and Laryngologist at Guy's and St Thomas Hospital, London. He leads the multidisciplinary specialist voice clinic at Guy's and St Thomas Hospital, London. He is the Founder and Course Director for London and Manchester Phonosurgery course. He is keen in voice research and has obtained an MSc in Advance Voice Research at the University of Newcastle-upon-Tyne in 2005. He has presented his research and won prizes at National and international conferences, including North of England Otolaryngological Society meeting, Royal Society of Medicine, British Association Conference of Otolaryngologist (BACO). He has authored and co-authored over 27 publications. He is an Honorary Senior Lecturer at both University of Manchester and Edge Hill University. He was the first the Secretary of the British Laryngological Association and an Honorary Fellow at the Royal Northern College of Music Manchester.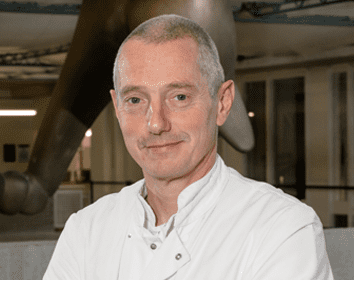 Ton Langeveld (1962, MD PhD) is head and neck surgeon / laryngologist at the Leiden University Medical Center (The Netherlands) since 1997. In 2001 he finished his thesis on Adductor Spasmodic Dysphonia. He published several papers on topics related to head and neck cancer (prognostication and HPV) and laryngology (AdSD – btx-treatment and bilateral endoscopic TA-myoneurectomy and lasersurgery in early laryngeal carcinoma). But above all he is dedicated to his patients. When there is time left, he can be found in his motorcycle museum amongst his English and Italian classic bikes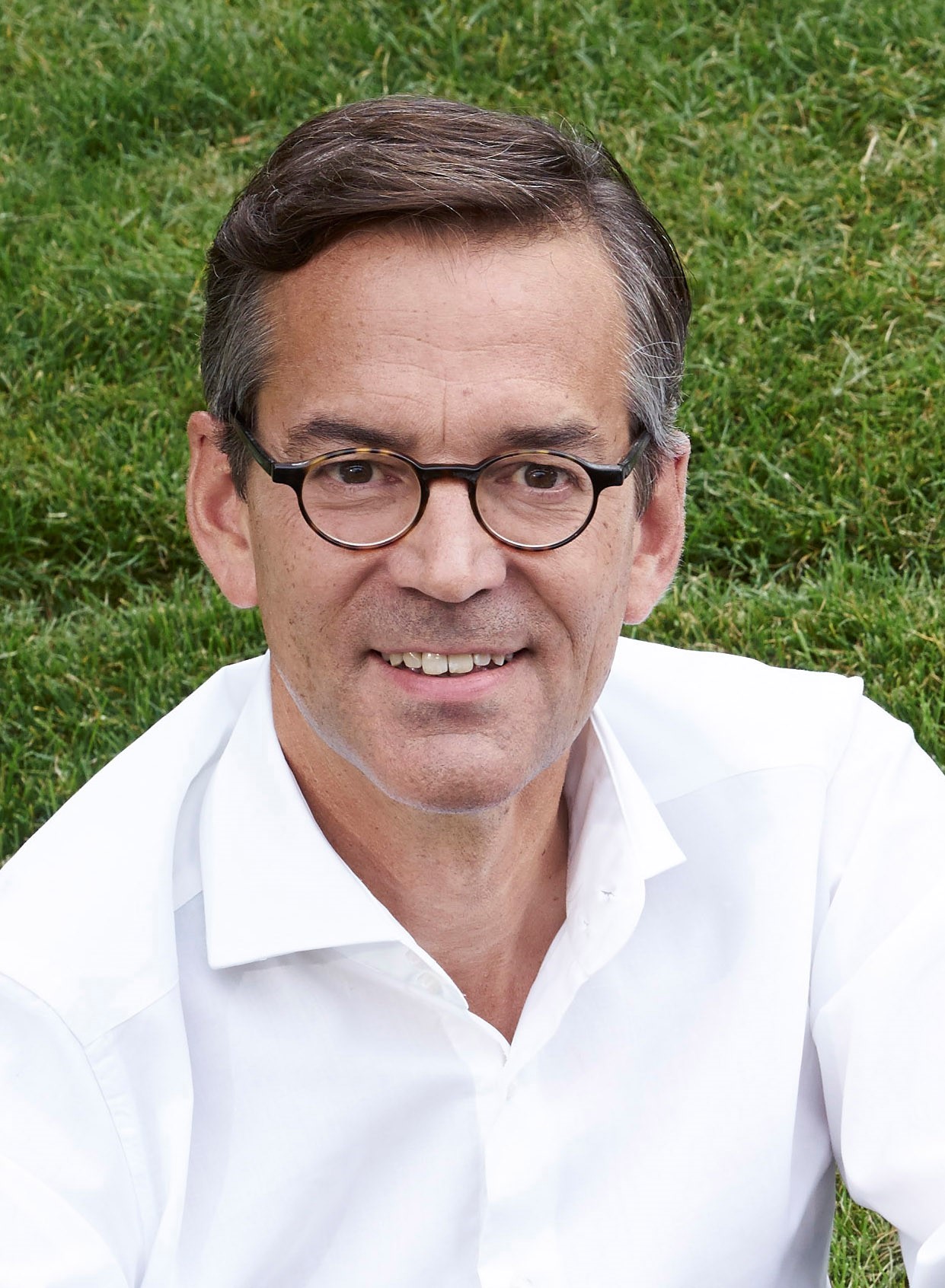 Markus Hess, MD, is a dedicated otolaryngologist and phoniatrician, subspecializing in laryngology, phonosurgery, and professional voice use.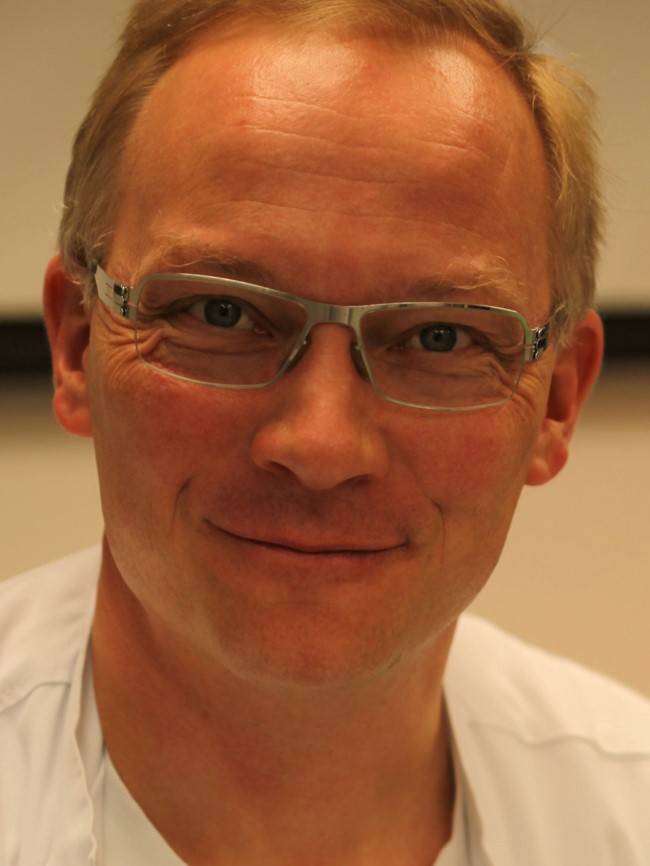 Dr. Kinnari is a founding member and former president of the Finnish Society for Laryngology. His experience in laryngeal surgery includes over 10 years of office-based procedures. His main research interests are  laryngology, phonosurgery, biofilm related infections and implant materials.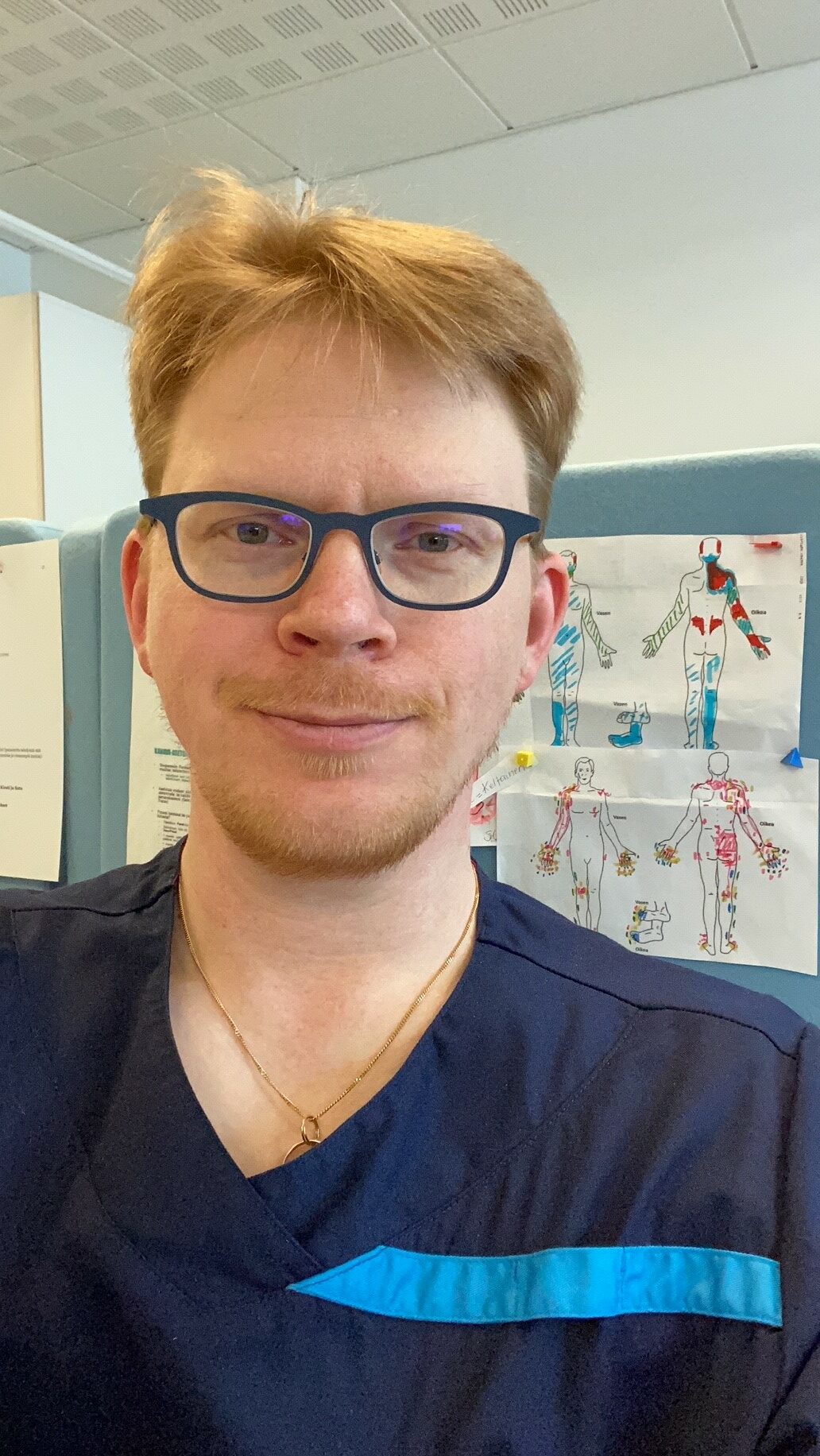 Antti Kinnunen has been a specialist in specialist in clinical neurophysiology since 2016. His main interest is in laryngeal neurophysiology, partially attributed to being Amateur singer (male & mixed voice choirs).
Currently he is also PhD student (Artificial intelligence & neurophysiological tools in early dementia diagnostics).
Every second week he is the main clinical neurophysiologist in diagnostics and treatment of patients with laryngeal dystonia, pareesis and paralysis of the vocal folds.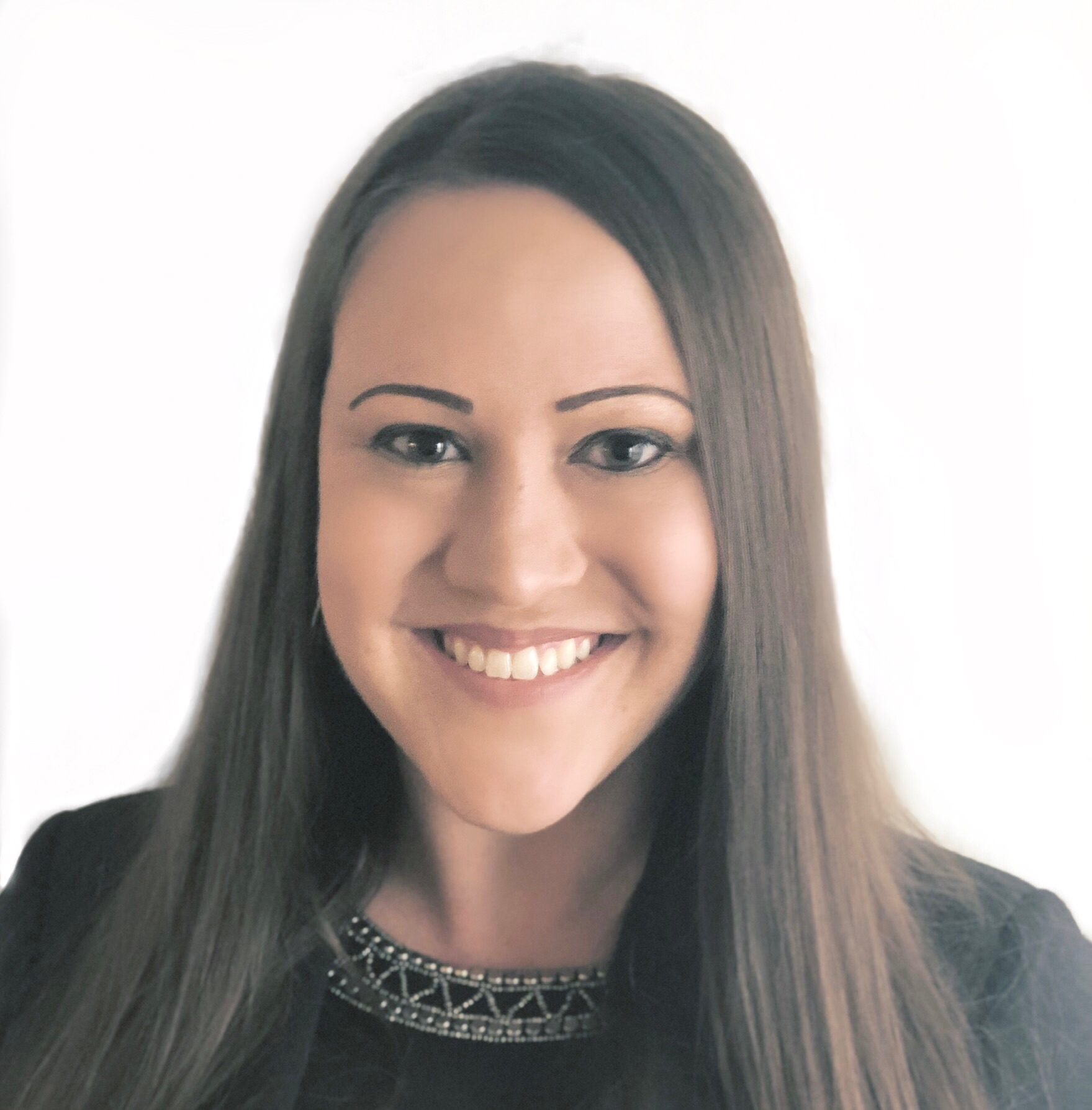 Dr. Meenan is a laryngologist at the Medical University of South Carolina in Charleston, SC. She completed her fellowship in laryngology at the University of California, Los Angeles.
She serves on the American Academy of Otolaryngology – Head and Neck Surgery/Foundation Airway and Swallowing Committee. Dr. Meenan is particularly interested in the diagnosis and treatment of spasmodic dysphonia and airway stenosis, for both of which she specializes in open transcervical surgery (denervation-reinnervation and open airway resections, respectively).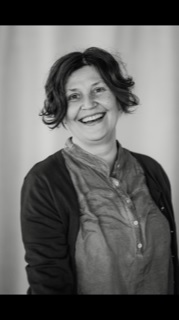 Kaarina Ruusuvirta is SLP who specialized over 20 years ago in voice problems. She works as part of the multidisciplinary team of the Phoniatrics Clinic of Helsinki University ENT hospital. Kaarina has been dealing with patients suffering from a diverse variety of voice and swallowing problems. Her patients with voice problem include those suffering from laryngeal dystonia as well non-organic voice problems.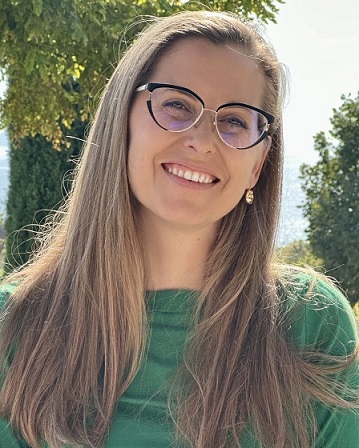 Maja Rogić Vidaković, Ph.D. is a Research Associate, neuroscientist, and speech and language pathologist. She is a Head of the Laboratory for Human and Experimental Neurophysiology at the Department of Neuroscience, School of Medicine in Split, Croatia. She is the author of close to 50 peer-reviewed international articles and book chapters. Her research interests include the neurophysiology of voice generation, motor, speech, and language functions, and higher cognitive functions in neurological, neurosurgical and laryngological settings. The methodologies used in her research work mostly include e-field navigated TMS and electrical stimulation and other neurophysiological and neuroimaging techniques. Dr. Rogić Vidaković serves as a member of the Reviewer Board of the Diagnostics journal, Guest Editor of the Brain Sciences journal, Guest Associate Editor for Cognitive Neuroscience section of Frontiers in Human Neuroscience journal, and Review Editor for Speech and Language section of Frontiers in Human Neuroscience journal. She Peer review 100 reviews in 19 scientific journals. Dr. Rogić Vidaković holds two Dean's awards, Rector's award, and three awards for the Best Poster Award at International Symposium on Navigated Brain Stimulation in Neurosurgery & Neuromodulation, Berlin, Germany in the years 2012, 2015, and 2022.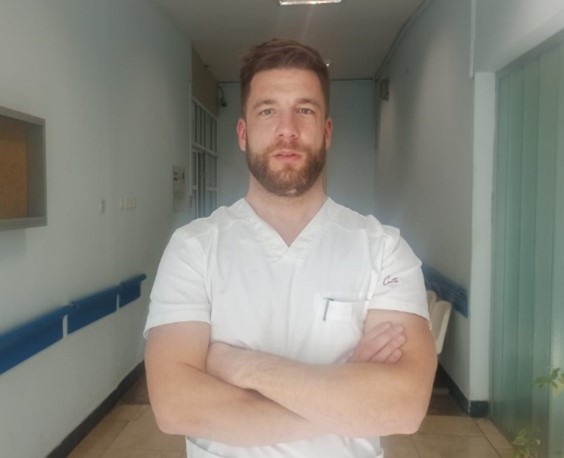 Braco Bošković, MD is ENT specialist at the department of Otolaryngology-head and neck surgery at the University Hospital Split, division of surgical oncology. His current field of work includes head and neck surgical oncology and phoniatrics, in-office laryngeal procedures, and soon-to-be trained in phono-surgery. Dr. Bošković is a member of the rehabilitation team for swallowing disorders and post-laryngectomy rehabilitation at the University Hospital Split. He is an active member of the Croatian society of Otorhinolaryngology–Head and Neck Surgery. Dr. Bošković is currently working on his PhD thesis on the Biology of neoplasm doctoral study program at the School of Medicine University of Split, with the PhD thesis related to neurophysiology of laryngeal dystonia. Currently, dr.  Bošković is author of 5 peer-reviewed international articles.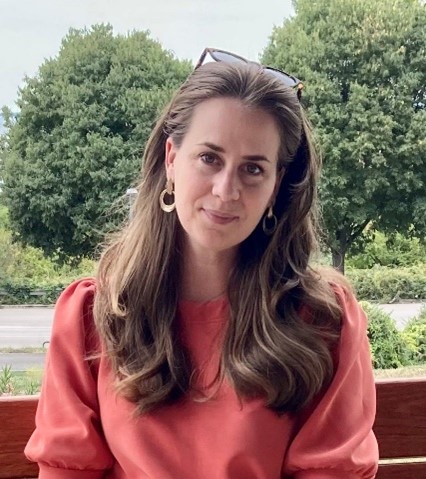 Ivana Gunjača, Ph.D., is a molecular biologist and Postdoctoral Researcher at the University of Split, School of Medicine, Croatia. She is the Head of the Laboratory for Biology and Human Genetics at School of Medicine. She has developed interest and expertise in the field of genetic statistics, especially in genome-wide association analysis (GWAS). The largest portion of her research has been focused on understanding and elucidation of genetic background underlying thyroid function and Hashimoto's thyroiditis. She is the author of 28 peer-reviewed international articles. As a collaborator on 3 scientific project she is involved in the analysis of phenotypic and genotypic data, conducting GWAS studies and meta-analyses. She is also involved in the biological interpretation of results from whole-genome meta-analyses, phenotypic correlations, and predictive analyses for all thyroid hormones and parathyroid glands. She has received several scholarships for excellence in work, where the scholarship for the advanced course on "Genetic Analysis of Population-based Association Studies" at the Wellcome Genome Campus in Cambridge stands out, as does the Young Investigator Award for best oral presentation at the International Symposium on Biophysical Approaches in Biomedical Studies. Dr. Gunjača serves as a member of the Guest Associate Editor for Metabolites journal and Genetics of Thyroid Gland section of Frontiers in Genetics journal.